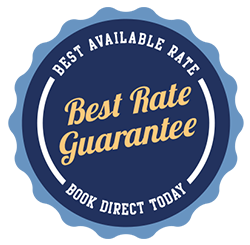 Best Rate Guarantee
If you find a better rate online for the same date(s), and room type, simply call and we'll match it—no questions asked! AND we'll throw in complementary bike rentals or a $30 spa credit per person (up to two people).
Why Booking Direct Matters
It truly helps us as a business. We appreciate you and want you to have the best stay experience possible!
More flexibility: Changes are easily managed if something comes up. We're always here to help!
Accurate, last-minute availability. Other online sites may show us "sold out", but we may still have rooms.
No third-party sites, no confusion. Booking direct means direct contact with the place you love! You are in control of your reservation.
No hidden booking fees or surprise costs; what you see is what you get
Exclusive promotions and packages – sign up for our newsletter for exciting sales!
Reserve on our website or call us at (707) 961-1700 take advantage of all the direct booking benefits!